We are a florist in Prestbury, Macclesfield Cheshire with same-day flower delivery
royal_slider_gallery_7245-

Popular Items from our Online Shop
featured_item_7279-featured
A Florist in Macclesfield, Prestbury Flowers
For when words simply aren't enough, say it with flowers!
Prestbury Flowers is a well-established flower shop with many years' experience in providing flowers and gifts for all kinds of occasions to customers based throughout Prestbury , Macclesfield, Cheshire .
/opt/ft/core/content_blocks/bootstrap/CMSMoreElements/fb_paragraph_social.tpl.php
Prestbury flowers are a florist in Prestbury, Macclesfield offering same-day flower delivery.
Fresh flowers should excite your senses, the colour and fragrance enhanced by innovative designs. Visit us at Prestbury Flowers Ltd. and let us show you our expertise and creativity, designing floral displays that stand out from the rest.
Just a few flowers tied together can create the most stunning display, perhaps with the addition of an unusual flower to add extra interest. Whatever your favourite flowers and scents, you can rely on us to create your perfect hand-tied bouquet. With flowers arriving daily, you can be sure that your flower design will only ever contain the very freshest handpicked flowers.
Your wedding flowers and floral decorations will be filled with the finest freshest handpicked flowers. So you can be sure that they will look their best. Every wedding is different, and you deserve wedding flowers that reflect just how special and unique you are. From a hand-tied bridal bouquet to your venue floral decorations, you can rely on us to listen and to get it just right.
You need to have confidence in your florist. Luckily we have lots of experience in creating amazing wedding flowers, ensuring that you get the very best at fantastic prices.
/opt/ft/core/content_blocks/bootstrap/CMSMoreElements/newsletter_signup.tpl.php
Making beautiful flowers a part of your life
Thinking of surprising your wife with a nice bouquet? Or maybe you want a way of saying thank you to a friend? At Prestbury Flowers, we offer bespoke flower arrangements and gifts to suit every occasion. We can also deliver floral arrangements that reflect your feelings. We are a part of the Interflora association and we offer local, national and international delivery. Why not place an order with us today?
/opt/ft/core/content_blocks/bootstrap/CMSMoreElements/image_left_text_right.tpl.php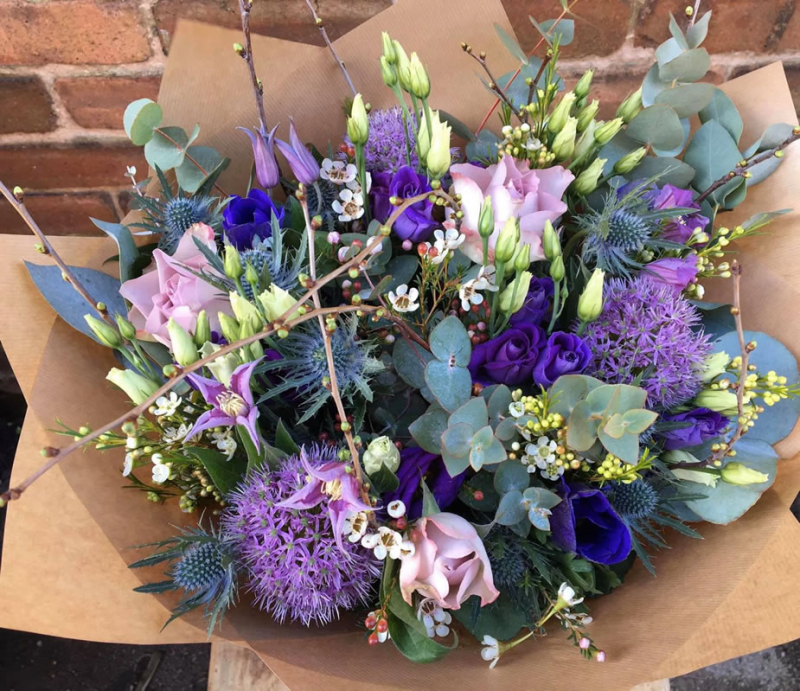 Local, national and international delivery
Part of Interflora Association
Established for over 30 years
Fresh flowers
Fully insured with public liability
Can provide small gifts with flower orders
What people are saying...
Lovely warm welcoming staff ...great service ...fantastic flowers 😍
The gorgeous pink roses really make it pop! 💕
- Warble Entertainment
Beautiful bouquet, great service
- Julie Jones
/opt/ft/core/content_blocks/bootstrap/CMSTextSet/content.tpl.php